WELCOME TO
CETRADE (M) SDN. BHD.
Cetrade organization is an exclusive importer and has grown to secure a key player in the distribution of Power Transmission Products such as gear motors, electric motors and servo motors.
Our engagement in several sole agency products for various brands such as Rossi gears reducers, Zae Muller Gears, AEB motors, Amdell Motors, Transfluid coupling, TPL worm gear and AEB Italvibras motors are recognized and accepted in various projects.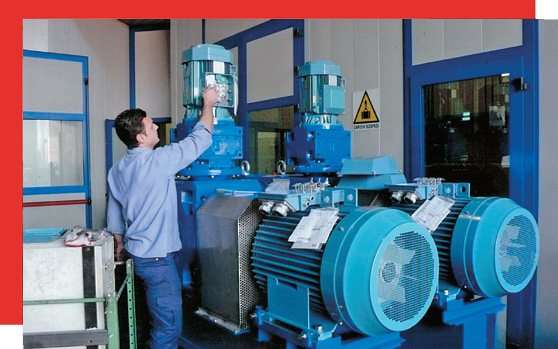 Motor distributor in Malaysia
Cetrade (M) Sdn Bhd is a servo motor and electric motor importer in Malaysia and has grown to be a major force in the Power Transmission Products distribution. Cetrade company is now collaborating with other company products for different brands such as Rossi gears reducers, Zae Muller Gears, AEB motors, Amdell Motors, Transfluid coupling, TPL worm gear and AEB Italvibras motors are well-known and being used in various projects. The goals of Cetrade company are to excel in what we do and to always keep in time with the information nowadays so that we will always deliver our best to our customers. The company specialize in power transmission products such as electric motors, gear reducers and hydraulic coupling and the company is based in Pulau Pinang, Malaysia.
Electric Motor
There are 3 main categories of products that are sold by Cetrade Company and they are Electric motor, Gear motor and Transfluid coupling. Now we are going to talk about electric motors. There are 2 types of electric motor, DC and AC motor. DC stands for direct current while AC stands for alternative current. Both motors convert electrical energy into mechanical energy even though they got their power source differently. The structure of the DC motor consists of brushes and a commutator when added to maintenance would limit the speed and reduce the life expectancy of it. AC motors on the other hand, don't consist of brushes so they have longer life spans. Another difference is that the DC motor controls its speed by changing the current while the AC motor controls its speed by changing its frequency with a frequency control. The products sold by the company under the category of electric motor are DC brake motor, AC brake motor, Squirrel Cage motor and more.
Gear Motor
Next on the list of categories is the gear motor. What is the difference between a gear motor and an electric motor, you ask? As stated above, electric motors have 2 types which are AC and DC and DC runs on DC power supplies such as batteries or AC to DC power converter. Geared DC motors can be defined as an extension of DC motors. A geared DC Motor works on gears which are installed to the motor. The speed of the motor is calculated differently compared to that of the electric motor by counting the number of rotations of the shaft per minute, also known as RPM. The gear assembly works as the speed controller, what it does is that it helps to change the torque thus changing the speed. The speed is able to be reduced to any speed the clients' desire by using the correct gears. The products listed under the gear motor category are helical gear motors, shaft mounted gear reducers, the LW series and the MW series.
Transfluid Coupling
Last on the list is the transfluid coupling sold by Cetrade company. So, what is transfluid coupling? A transfluid coupling is a device used to transmit rotating mechanical power such as from electric motors and gear motors. Transfluid coupling is commonly used in automobile transmissions to replace mechanical clutches. Marines and industrial machine drive also have transfluid coupling application in them where it is important in speed changing operation and controlled start-up. There are 3 components that make up Transfluid coupling not including the hydraulic fluids are the housing and 2 turbines. The housing acts as a shell which contains the fluids and the 2 turbines. Both turbines are connected to different parts, one of the turbines is connected to the pump while the other is connected to the output turbine. Transfluid coupling is involved in many industrial applications that involve rotational power such as machine drives that have constant cyclic loading.